Your Rights to Retirement Assets
April 29, 2022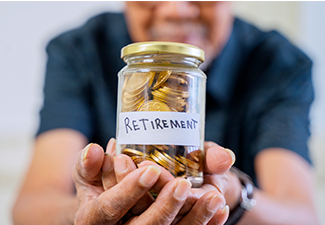 If you are going through a divorce (or are contemplating one), it is essential that you do not neglect retirement assets in your case. You and your spouse's retirement assets may be subject to division, which is why it is crucial to understand your rights to retirement assets.
Retirement accounts are often a person's most valuable asset when going through a divorce. If your spouse has been working diligently to build up their retirement accounts for years or decades, you may be entitled to a share of their retirement assets in a divorce.
Consider working with a family law attorney who can help you properly value retirement accounts in your divorce and ensure that you get the retirement funds to which you are entitled. At Thornton Law, PLLC, I assist clients in Plano, Texas, and throughout the state with a wide range of family law matters, including the distribution of assets in divorces.
Division of Property in Texas
In Texas, courts presume that all property owned by spouses at the time of divorce was acquired during the marriage. In other words, any property acquired during the marriage will be considered "community property" and will be subject to division during a divorce. If you want to claim your property as separate, you will have the burden to prove its separate nature.
Under Texas law, separate property includes any assets a spouse owned before the marriage. However, the separate property must be kept separate throughout the marriage. Depending on a number of factors, retirement assets can be classified as either community or separate property.
Texas courts have the discretion to distribute community property in a manner they believe is fair. Courts may consider a wide range of factors when dividing property between spouses. These factors include:
The spouses' earning capacities

The spouses' separate property

Each spouse's financial situation

The age and health condition of each spouse

The types of community property
Spouses can agree on how to split their property and debt when going through a divorce, and the judge will usually approve their agreement. When such an agreement is not possible because of disputes between the parties, spouses may need to go to court.
Retirement Assets in Texas Division of Property
Any retirement accounts the spouses contributed to during the marriage are considered "community property" in Texas. It means that if your spouse contributed to his or her retirement account during your marriage, you might be entitled to up to half of their retirement savings.
However, dividing retirement assets during a divorce is complicated because each spouse's contributions made before the marriage will be considered their separate property. Often, hiring an attorney is necessary to evaluate contributions made before and during the marriage to determine how retirement assets will be split during a divorce. Types of retirement assets that may be subject to division include:
Traditional retirement plans, including 401(k) accounts, Individual Retirement Accounts (IRAs), and others

Defined benefit plans

Military benefits

Defined contribution plans

Savings accounts

Government pensions
In most divorce cases, 401(k) accounts and IRAs are the spouses' largest retirement assets. However, complications with dividing these accounts may arise during a divorce if spouses made contributions to these accounts before and during the marriage.
Qualified Domestic Relations Order (QDRO)
A Qualified Domestic Relations Order (QDRO) plays a pivotal role in dividing retirement assets during a divorce or legal separation in Texas. This court order is used to split up certain types of retirement accounts and change ownership of retirement plans to ensure that divorcees get their rightful share of the spouse's retirement assets.
A QDRO will require a spouse's employer to divide the retirement funds in the spouse's account in compliance with the order. You may need legal assistance to help you get a QDRO during your divorce to ensure that your rights to a spouse's retirement assets are recognized and protected.
How an Attorney Can Help
Splitting retirement assets in a divorce can be a complicated process that usually requires getting an accurate valuation and requesting a QDRO. Thus, a person who wants to protect their rights to their spouse's retirement assets may need to consider hiring a skilled attorney.
An attorney can help you and your spouse reach an agreement regarding the division of retirement assets and other types of community property in your divorce. The attorney will handle negotiations on your behalf to help you fight for what is rightfully yours. If reaching an agreement is not an option, your attorney will represent your interests in court.
Discuss Your Rights to Retirement
Assets With an Attorney
Understanding the division of retirement assets can be difficult, especially given that each case is unique. Your rights to retirement assets in a Texas divorce depend on a multitude of factors. That is why you might want to discuss your specific case with an experienced family law attorney in Plano, Texas. At Thornton Law, PLLC, I can review your unique situation and provide legal advice tailored to the circumstances and facts of your case. Schedule a consultation today to get the legal counsel you are looking for.