Why It's Important To Speak To An Experienced Trial Attorney
March 3, 2018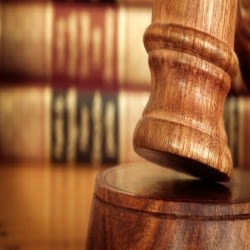 From celebrities to everyday working people, issues surrounding Family Law can have a big impact on people's lives. A recent Time magazine article stated that while divorce rates in the United States have been declining, still approximately 17 of every 1000 individuals experience a divorce each year. Along with divorce comes a myriad of other issues. Child custody, child support, division of assets and the payment of debt obligations are just some of the issues which may arise in a typical divorce.
While some divorces are resolved amicably and equitably, this is not always the case. When disputes arise, the resulting stress and anxiety can take a heavy toll on all of the parties involved. For most people engaging in a custody dispute or a divorce, it is a new and sometimes very difficult experience. The disruption to lives that occurs during the dissolution of a relationship can take a heavy emotional toll on everyone involved.
In addition, Texas law surrounding the resolution of these issues can be quite complex. In these types of situations, it is both prudent and wise to retain an attorney to serve as a guide through the legal system. If the need should arise for a trial, it is vital to arrange for competent legal counsel to represent your interests in the courts. Failing to do so could result in court rulings that could have an adverse impact on your life for many years to come.
Attorney Robert Thornton is a knowledgeable and experienced guide who can help you navigate your way through the legal system. Even in an amicable divorce is a good idea to have someone ensure that you receive a fair and equitable settlement. In more difficult situations, an attorney will ensure that your rights are protected under Texas law. You need an advocate who will stand up for you and your rights during this difficult period in your life. Our law firm can help you.
If you have already been through a divorce, you may still find yourself in need of a Family Law attorney. Due to life changes, you may have a need to renegotiate custody arrangements. In addition, a recent United States government census report indicated that less than half of custodial parents who had received a child support award received full payment of that amount. Attorney Robert Thornton can assist you in obtaining the child support payments awarded to you.
If you are in need of a Family Law attorney, Thornton Law PLLC has a lengthy and strong track record for helping families in the greater Dallas area. Robert Thornton can provide you with guidance and the legal expertise to help you through this difficult and stressful time in your life. His legal knowledge and experience will ensure that you receive what is fair under the law and that your rights are protected.
For more information on our Dallas Trial Attorney, please visit our site.