What Happens In Texas If My Spouse Wants A Divorce But I Don't?
July 23, 2018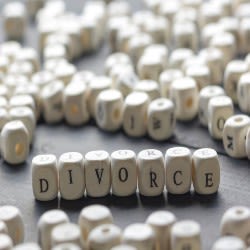 If you've been hit with divorce papers, then know that you're not alone. It's actually pretty common for spouses to be served papers for a divorce that they don't want to participate in, and we here at Thornton Law have witnessed this.
Here are some of the most common reasons why a spouse wouldn't agree to a divorce:
1. They Were Side-Swiped by The News of A Pending Divorce
It's not uncommon for spouses to feel side-swiped by the news that their spouse wants a divorce. In your mind, the news might seemingly come from nowhere, but to your spouse who has actually filed for the divorce, it's been getting closer to this outcome for a long time, in a variety of ways. In their mind, they've tried to warn you, but you haven't paid attention.
2. They're Still Emotionally Involved
Few things are more painful than knowing that your spouse wants a divorce and you don't, because you still have strong feelings for them. This is why the law in Texas requires a 61 day cooling off period in divorce proceedings.
As it's fairly common for couples to reconcile after divorce papers have been filed, Texas requires a time for the spouses to make absolutely sure that they want to divorce. But you should note that if after the 61 day cooling off period has passed, your spouse still wants to move forward with the divorce, then they have the legal right to do so, regardless of how you feel about it.
3. They Don't Want Another Person to Be with Their Spouse
One of the most common reasons for divorces is adultery. If your spouse has found someone new to love, then they'll need to divorce you in order to marry the other person. And even if there was no physical adultery, your spouse might decide that they're in love with another person, and they want to continue on with life with the new person. This fact might break your heart, but since Texas is a no-fault state regarding divorce filings, your spouse has the right to initiate divorce proceedings, even if you don't want the new person to be with your current spouse.
4. They Don't Want to See the Other Spouse Move on With Their Life
Sometimes, there doesn't have to be a new person involved. You might feel that your life is going to be empty without your current spouse, and how dare they decide to start a new life without you in it? Therefore, you might feel tempted to cause them the same misery you feel, by refusing to sign papers. However, Texas law allows your spouse to leave you, regardless of how you feel about it.
5. They're Concerned About the Welfare of The Children
Many don't want to divorce because they're worried about the welfare of their children. If you and your spouse have minor children, then provisions will be made during the divorce proceedings for the financial and emotional welfare of your children. Texas law can't force a spouse to remain married for the sake of the children, but the law will protect their welfare, as much as possible.
Divorce isn't an easy time for you to endure, but we here at Thornton Law can help you to understand your rights and options from a legal perspective. The fact is, your spouse doesn't need your permission to divorce you, but you can leave your marriage with your community and family rights intact. Contact us today, it can make a great difference in your case!
For more information on our Plano Divorce Attorney please visit our site.