What Are The Most Common Family Law Cases?
May 9, 2018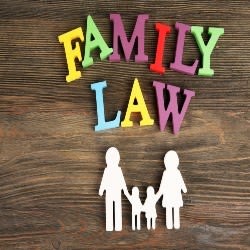 Family law is a complex area of the legal system. Generally, it involves a wide variety of issues experienced in a family. Many of these cases are handled in a family court and deal with highly emotional issues. The court's role is to be fair and make decisions in these matters that can benefit the family unit as a whole. It's important to know what types of cases are most common in family law.
If you reside in the state of Texas and are dealing with any of these types of cases, you need an experienced family law attorney. Bob Thornton can help you settle your family matters.
Divorce
Divorce is one of the most common types of cases in family law. They are extremely emotional and often involve other issues in addition to simply ending a marriage. When a couple has decided that their relationship is no longer worth salvaging, they may consider getting a divorce. A family law attorney who specializes in divorce can help with all matters, including alimony, child custody, distribution of marital property and more. In many cases, mediation can help the process not only go faster but smoother, without disputes. This is an attractive option for many couples because it can occur without necessarily having both parties physically present. It is also easier on any children a former couple may have had during the course of their relationship.
Child Custody
Family law also handles child custody cases between parents who have split up, whether they were once married or never married. These are often the most difficult cases emotionally because the law has to do what is in the best interests of the children. Parents may have a hard time coming up with arrangements on custody, visitation and child support. An experienced attorney can prove to be invaluable in such a situation as the court decides the orders on these matters.
Adoption
Adopting a child is a wonderful and exciting venture for both parents and the child. However, it's also a complex situation that requires the help of an attorney. In some cases, such as with single people and same-sex couples, it can be difficult or even impossible to adopt based on the laws in the state, which makes it absolutely essential to hire an attorney for assistance and legal guidance.
Domestic Violence
Domestic violence cases are also handled in family court, which means anyone who is a victim needs to obtain an order of protection. An order of protection orders that the abusive individual, usually the victim's spouse or romantic partner, not have any contact with them and to stay away from their home and workplace. In most cases, this is a temporary order that the court issues to a victim, but it's possible to get a new order of protection, if necessary. A family law attorney can help in this type of case.
Family law cases are both complex and emotional. If you are in the state of Texas, get in touch with Robert Thornton at Thornton Law PLLC at your earliest convenience to discuss your case. He has many years of experience getting his clients an outcome in their favor, and is ready to do the same for you.
For more information on our Dallas Family Lawyer please visit our site.