What Are Temporary Orders In Divorce?
May 9, 2017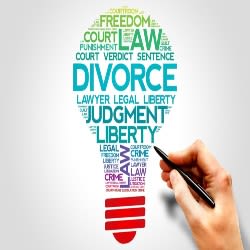 A divorce action in Dallas, Texas starts with the filing of a petition. Often there are issues that need to be resolved pending a final hearing or order. These matters can either be handled by mutual agreement between the parties or by a hearing in front of a judge. In either event, the resolution involves the entry of a temporary order. If you are considering filing for divorce in Dallas, the Thornton Law Firm is available to handle your legal needs. They can file the petition, enter temporary orders, and proceed to the final order.
One example of a temporary order is possession of a marital home. If neither party is willing to move out of the home, then a temporary order needs to be entered. It would be very difficult for both parties to continue to reside in the same home pending a final hearing. Often this matter is resolved by a mutual agreement that most likely involves the parties agreeing on other issues. The party who agrees to move out normally receives some benefit in return.
Another type of temporary order in divorce is a temporary restraining order, known as a TRO. It is usually entered right away and is done so without a hearing. It is valid for 14 days during which time a hearing is scheduled. The purpose of the TRO is to keep everything in place until a hearing takes place. It is normally filed when one party is afraid the other party is going to take some action which will be detrimental. An example would be withdrawing all the money from a savings account or selling an asset and keeping the money. A TRO stops a party from taking those actions. The Thornton Law Firm can file a TRO if it is appropriate. They know when a judge will enter a TRO and when it is better dealt with as a normal temporary order.
There are many types of temporary orders. Some involve support while the action is pending. Others might deal with child custody. A temporary order can cover any matter that needs to be resolved on a temporary basis pending the entry of a final order. Many temporary orders are entered by consent of both parties. Robert Thornton knows the law and the court. He knows what is likely to happen at a hearing. He can give advice as to when it is beneficial to enter a temporary order by consent, and when it is time to have a hearing.
Anyone in Dallas Texas who needs advice about divorce and temporary orders, or is ready to start a legal action, needs to contact Robert Thornton at the Thornton Law Firm. He will answer your questions and prepare the necessary documents to begin the process if you decide that is the way to proceed. He will protect your rights. Do not hesitate to call and schedule a consultation.
For more information on our Dallas Divorce Attorney please visit our site.