How Long Does It Take To Finalize A Divorce In Texas?
April 29, 2018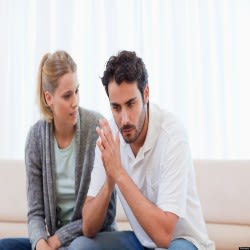 A divorce is the legal end of a marriage which allows both spouses to remarry without committing bigamy. Bigamy is the act of marrying more than one person at the same time. How long it takes to finalize a divorce in Dallas, Texas depends on how cooperative the spouses are in ending their marriage and other factors.
Texas Family Law Requires a 60-Day Waiting Period after the Divorce Petition is Filed
According to Texas family law, it requires every couple filing for divorce to wait 60 days from the day the petition was filed in court. The fastest a divorce can be finalized in Dallas is 61 days. This means the couple waited through the 60-day waiting period and no marriage-related issues slowed the divorce proceedings. It can take longer depending on the court docket. Thus, if a lot of couples are getting divorced at the same time, it may take longer for a family court judge to finalize the divorce. However, it will take a shorter time than if the marriage is contested.
A Spouse can obtain a Divorce even if the other Spouse Contests the Divorce
According to FindLaw, an uncontested divorce is a divorce proceeding where spouses agree to legally end the marriage and on marriage-related issues. These issues arose during the marriage and include child custody, the division of property and spousal support. When a couple cannot agree on these issues such as who keeps the house, their divorce drags on for a longer time. Other factors come into play such as the court's schedule and the complexity of contested issues. The latter often involves high assets divorce.
One of the most important factors that determine how long a divorce takes to finalize is the conduct of the spouses. A divorce process is an emotional time in a person's life. It doesn't matter if the spouse wanted the divorce or not. It takes a lot of time and emotional energy to resolve marital issues. Sometimes, one or both spouses will fight over an issue such as child custody. This takes more time to finalize a divorce. It can take several months or years to finalize a divorce when both parties don't agree.
This instance, it's helpful to have a Dallas divorce lawyer to help a spouse resolve issues quickly. For example, if the spouse is intent on punishing their spouse, their lawyer can get them to focus on ending the marriage instead. If it is the other spouse who refuses to work on resolving an issue, the lawyer will work to negotiate a fair settlement.
Understanding the Divorce Process in Dallas
A Dallas divorce lawyer like Robert Thornton has represented many individuals in their divorces. In fact, Thornton Law has helped numerous spouses resolve their marital issues and achieve favorable outcomes for them. No one ever gets married to get divorced. Divorce happens, Thornton Law helps clients understand Dallas divorce laws, how the laws affect the outcome and what their options are to quickly finalize their divorce. Contact Bob today to schedule a case evaluation.
For more information on our Dallas Divorce Lawyer, please visit our site.