How Does Divorce Mediation Work?
April 9, 2017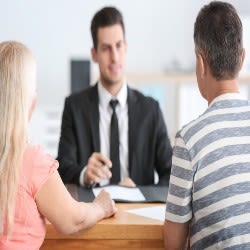 There was a time not that long ago when the parties to a divorce were all but inevitably destined to spend a significant amount of money on lawyers if they wanted a reasonable outcome to their marital dissolution. Now, however, an experienced Dallas divorce attorney can offer an alternative that for many has the potential for an acceptable resolution for both parties at a fraction of the cost.
Mediation Overview
Unlike the judge in a court case or the arbitrator conducting an arbitration, a mediator does not make a ruling in the matter at hand. It is more appropriate to consider the mediator as a facilitator. They will lead the discussion, point out any subjects that should be addressed and provide a framework whereby the respective parties can have their say, express their concerns and ultimately work towards an agreement.
Divorce Mediation
Mediation has gained an increasing popularity as an effective settlement tool in Texas Family Courts. Although mandated in some counties, the court on its own motion can order a couple to seek mediation as an initial step in their divorce. The very same issues the court will ultimately rule on in a divorce are addressed in mediation – property settlement, child custody and support, and spousal support where appropriate. For a list of court approved mediators in Dallas County, click here.
The Value of Mediation
Other than the very real expectation that on average a mediated divorce is far less costly than a litigated divorce, other benefits include:
A high success rate, especially if the two parties are open to discussion and realize that compromise is not optional.
Greater satisfaction with the result as compared to a court settlement, perhaps due to their input and involvement in the process.
Confidential as opposed to a courtroom proceeding, which is public.
Often establishes the lines of communication between the divorcing spouses, which can be an asset in providing long term satisfaction and cooperation.
The Role of an Attorney in Divorce Mediation
Many times an attorney can act as a mediator. Obviously not providing advocacy to either party, an attorney trained as a mediator can offer insight into the legal issues as well as provide perspective in what is likely to happen if the case ends up before a judge. Often, despite opting for mediation, the parties elect to have their attorneys present at the mediation to offer advice and counsel along the way. At the very least, it is wise to have your attorney review any agreement made in mediation before it is finalized.
Contact an Dallas Divorce Attorney for Legal Advice
Divorce involves important rights and responsibilities. Make sure you are protected as you move forward to the next chapter of your life. Contact Robert Thornton at Thornton Law, PLLC to answer your questions. You can start by scheduling a initial consultation.
For more information on our Dallas Divorce Mediation Attorney please visit our site.