How Is Debt Divided In A Divorce In Texas?
May 24, 2017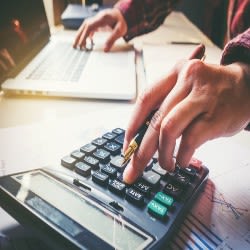 If you are heading to a dissolution of your marriage, you need to have a basic understanding of the divorce process in Texas. One of the areas in which you need to become familiar is the manner in which a Texas court divides debt in a divorce case.
Equitable Division of Assets and Debts
The state of Texas utilizes the equitable division of property standard in a divorce case. Under this legal standard, the assets and debts of a married couple are subject to being divided in a manner that is deemed fair and equitable based on the facts and circumstances of a case.
Equitable division does not mean that the debts accumulated by the parties to a divorce during a marriage are split equally between them. An equal division only occurs if that proves to be the fair way in which debt should be distributed between the spouses.
Equitable division of assets and debts can be contrasted with the community property standard. The community property standard does require an even division of assets and debts unless there exists a compelling reason to divide in a different manner.
The equitable division standard is used in the majority of states in the United States. The community property standard is used in about 10 states, including California.
What is Marital Debt?
Only marital debt is subject to division in a divorce case. In other words, if a spouse accumulated debt before a marriage, those financial liabilities are not subject to division during divorce proceedings. The same holds true for assets or property.
If a spouse accumulated some type of debt without the knowledge of the other spouse, the individual who did this may well be responsible for dealing with this debt on their own following a divorce. The other spouse will not be penalized for the misconduct of the spouse that secretly accumulated debt during the marriage.
Financial Disclosures at the Start of a Divorce Case
When a divorce case commences in Texas, both spouses are required by law to complete financial disclosure statements to the court and to the other spouse. These disclosures represent a starting point in determining what assets and debts are going to be subject to distribution during the marriage dissolution proceedings.
Retain a Skilled Texas Divorce Lawyer from Thornton Law in Plano, Texas
It's best to protect your legal rights in a marriage dissolution case by taking a proactive approach and retaining a skilled, experienced Texas divorce lawyer, like Robert Thornton at Thornton Law in Plano, Texas. The first step in hiring a divorce attorney is to schedule an initial consultation.
During the initial consultation, a lawyer will provide an evaluation of your case. You will have the opportunity to ask questions, including about the Texas divorce process.
For more information on our Plano Divorce Debt Attorney please visit our site.