Can I Request a Modification In The Amount I Pay For Child Support?
April 5, 2018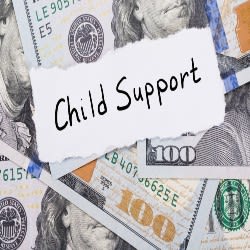 Many people in Addison ask the question, can I request a modification in the amount that I pay for child support? The answer is yes, but there are some parameters that your request must fall into to have a chance at being approved by the judicial system. A new court order will need to be obtained so it is important to follow the due process of law to have a favorable outcome.
The Guidelines to Become Eligible for a Modification of Child Support Payments in Texas
In Dallas, Texas, an individual must show just cause as to why they need a modification.
Some of these reasons include the following:
The noncustodial parent's financial circumstances have changed. This would have likely resulted in a job loss or a reduction in the parent's income;
More than three years have passed since the court order was issued and the support amount awarded would have differed by at least twenty percent or more if calculated by today's guidelines;
The noncustodial parent's salary has increased;
The noncustodial parent is now legally and financially responsible for additional children in their household;
The minor child/children's health insurance coverage has been changed;
The minor child/children's living arrangements have been adjusted.
Preparing for the Modification Process
You will need to produce information about your personal income and health insurance coverage costs for the minor children to show your justification for the modification. The court wants to ensure that the children involved benefit from the incomes of both parents.
Income information that can be submitted for review include the following:
Copies of paystubsTax forms such as W2 and 1099An offer letter from a prospective employer that lists earnings and has a valid signature for verification.
It is important to know that you should not stop paying your child support payments because you can wind up behind bars for being in contempt of a court order. It can take several weeks for your paperwork to be reviewed. The court typically either conducts a review or holds a hearing. It can be helpful to speak to the other parent involved to try and come up with an amicable agreement regarding support. This can expedite the modification process.
How a Family Lawyer Can Help You with Getting a Child Support Modification
Robert Thornton can be a great advocate for your child support case. Many parents feel overwhelmed by the legal work involved in a child support review. It is better to leave this responsibility to the legal experts so that everything is done correctly and timely.
Robert will sit down with you and get all of the facts straight so that a determination can be made if there is enough cause to pursue a review. A legal consultation is not a commitment and can be in your best interests. It is important to have someone fighting on your side. Consider calling Thornton Law today so that you can get the best legal help available.
For more information on our Dallas Child Support Attorney please visit our site.